Hey there friends! Before diving into today's post, I wanted remind you it's the LAST DAY of the One Kings Lane Anniversary Sale. Now some sites have sales every weekend, or maybe rotate what they have on sale, but One King's Lane is one of those sites that RARELY goes on sale.
They have such beautiful quality furniture and home decor. This outdoor lantern is a favorite!
ONE KINGS LANE SALE FAVES

Now onto today's fun post! It has now become tradition that my sister and I, along with any other women who need a mini retreat, plan a girl's weekend getaway at least two times per year.
For just 3 days and 2 nights, somewhere within a couple hours of home, there are more than enough options to choose from here in the Seattle area.
For our most recent getaway, we found a quaint little beach house north of Seattle, WA in the Coupeville area. It was a little ironic since Coupeville had just been featured in a recent article of Coastal Living magazine I had read - my monthly happy mail!
If you have yet to plan a trip like this, I can't recommend it enough! Find someone to take the kids for the weekend, and make it happen to get away for a bit. We typically search sites like VRBO, Homeway, and Airbnb, and found this vacation rental home on VRBO. When we split the cost, it's such an affordable mini vacation!
I do have to be upfront though......I went into this trip planning to simply relax and reflect on personal and business goals, map things out, etc. and stay off of my phone and social media completely. NO WORK. Eek!
I wasn't planning to take photos with my Canon DSLR, but once we got there I was kicking myself for not bringing it. The house and property are so incredibly beautiful and I could hardly resist taking photos and videos with my iPhone, which obviously won't do it justice.
BUT, I'd rather share what photos I do have though, for those of you looking for a place to vacation at in the Pacific Northwest!
Here it is! A beautiful, no-bank waterfront beach house with unobstructed 180 degree views!



This bedding is so beautiful in person! The material feels wonderful and not scratchy at all!
Here is the second bedroom off of the living, dining, and kitchen space. It has the cutest loft area set up for older kids!
***I apologize this is so blurry! I wanted you to get the idea of it though if you're looking for a place to stay in the Seattle region with kids!
I thought all of the details like the simple styling in this white cabinet, not to mention the cremone bolt, the guest book, and beautiful globe chandelier were all so beautiful and made the entire home feel so special and inviting.

I loved all of the turquoise accents throughout the little cottage. I wish I knew where these mugs were from, because they are so cute! Each one has a different coastal animal and word. :-)
The house is literally the last one on the street and on "the point". We definitely took some walks along the beach during our stay here.
Here is a quick video of our first time walking into the house and seeing the home. :-)
You can see more photos of the house along with booking info. HERE.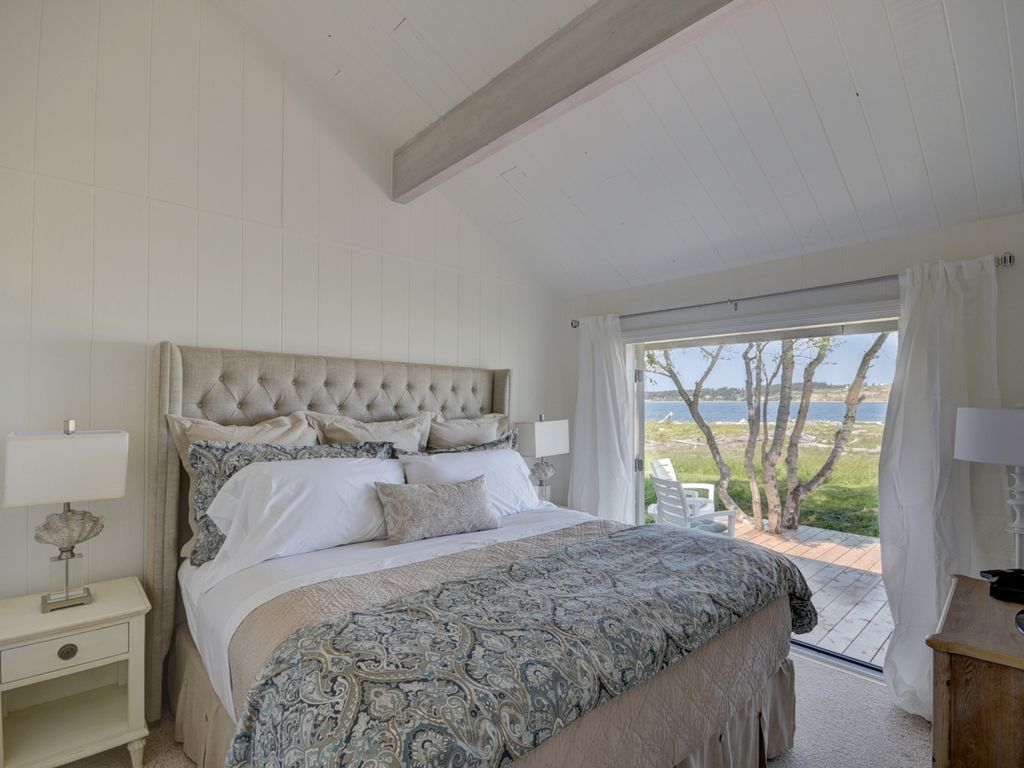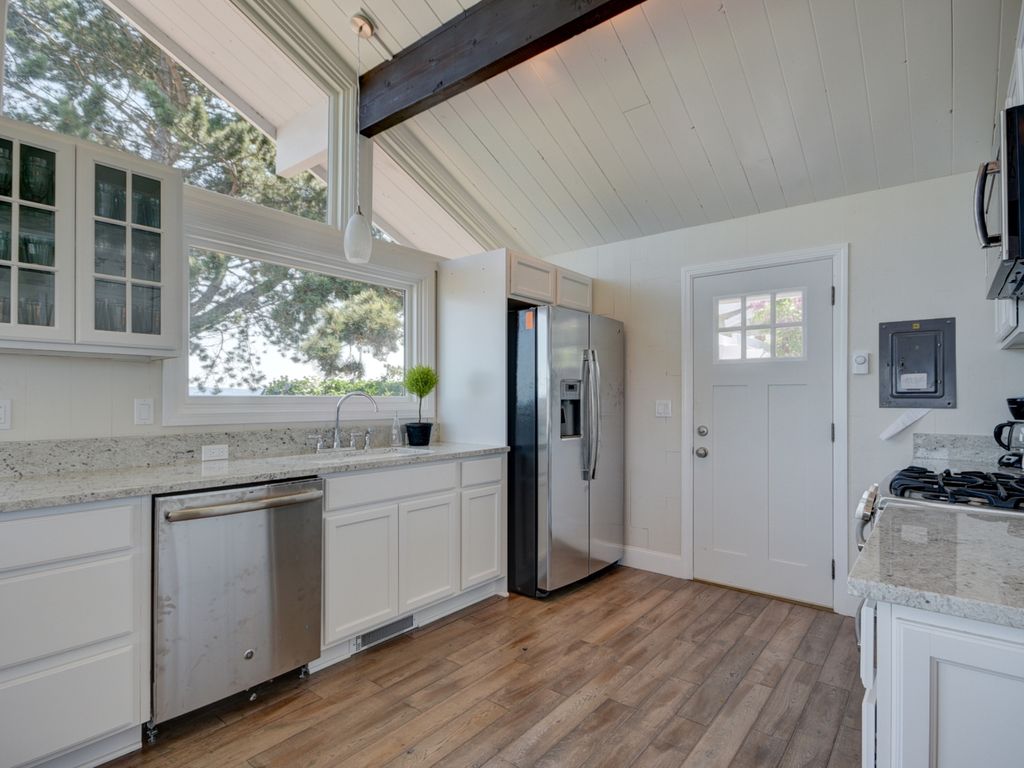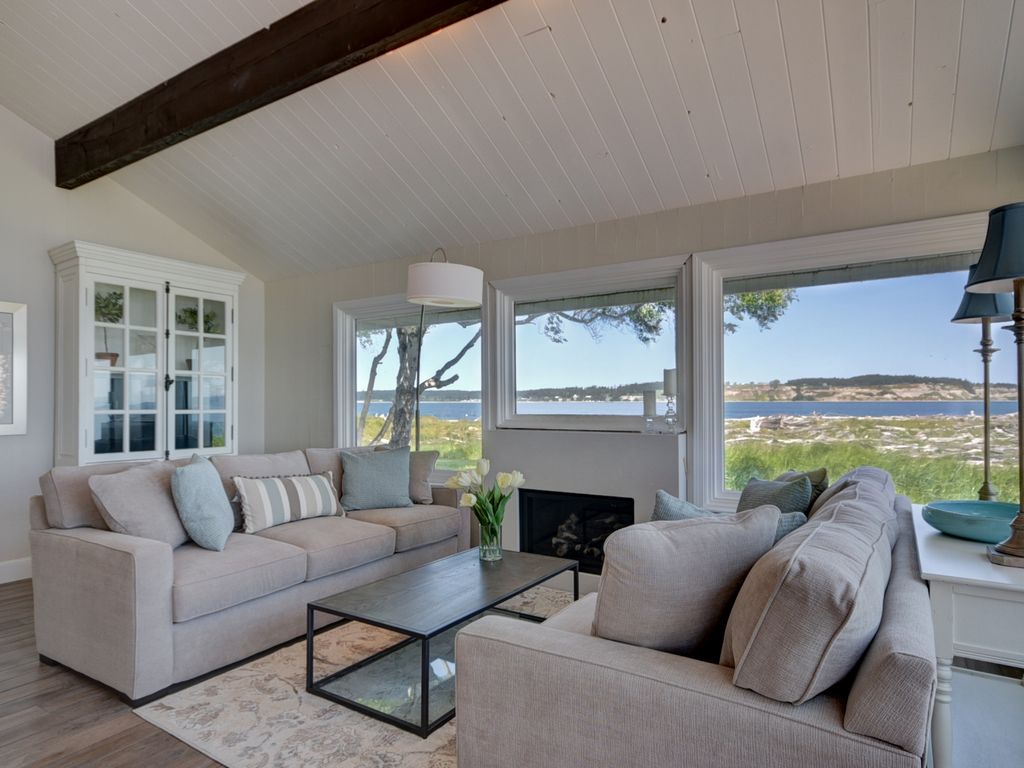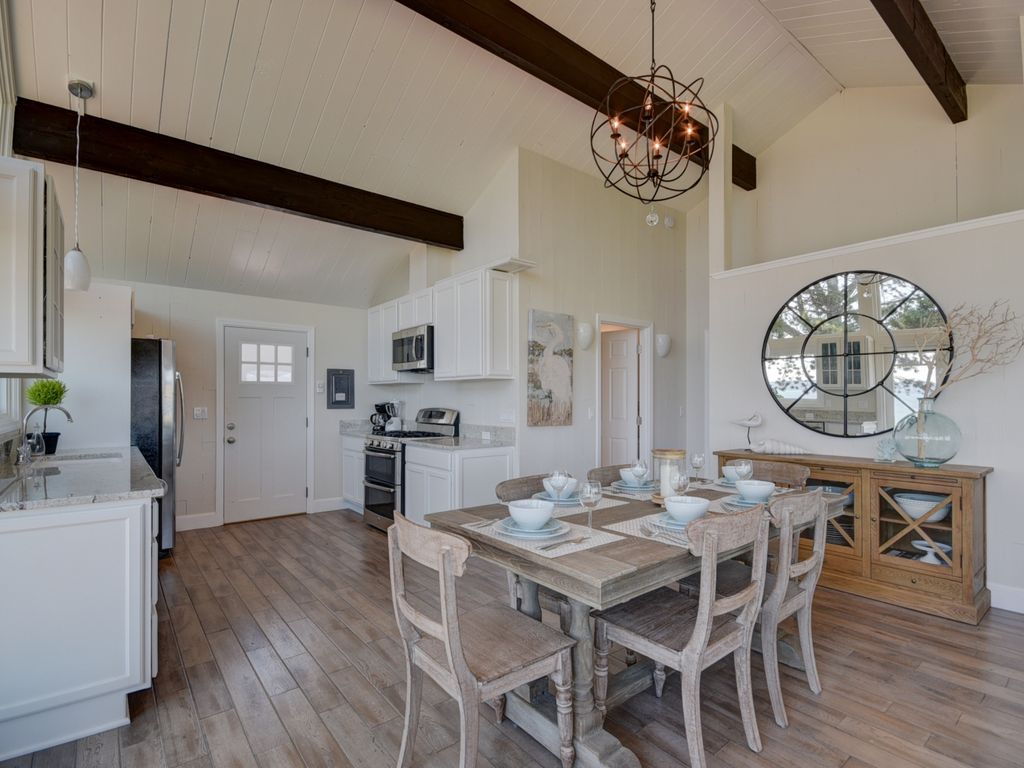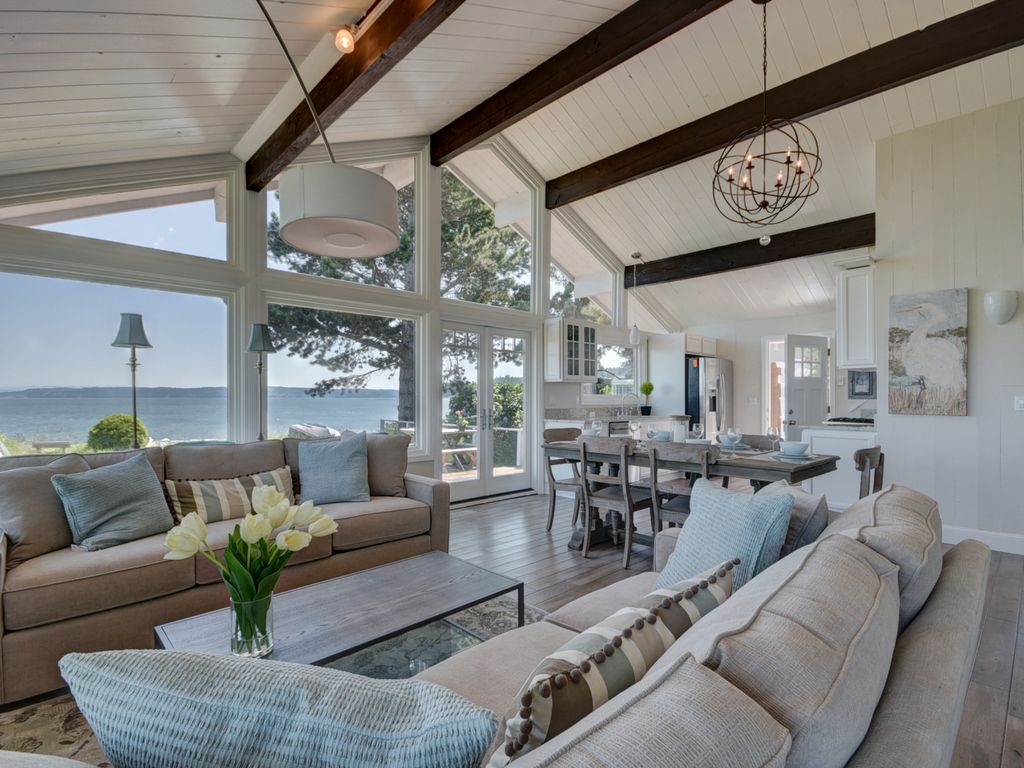 I have a feeling we'll be rebooking this place over the years, hopefully for some quick trips away with family and friends too!
If you found this blog post helpful or
want to save it for future reference,
thank you in advance for
SHARING
on Pinterest, Facebook, etc.!
From the Beach,
Anneke
Follow along on Instagram (lifestyle)
Follow along on Instagram (interiors)
Follow along on Instagram (diypaintedfurniture)
Places I Shop and Recommend:
Amazon (my go-to for books and kitchen/home essentials. One of my fave books is Essentialism!)
......just to name a few!
Disclosure: This website participates in affiliate programs. We are a participant in the Amazon Services LLC Associates Program, an affiliate advertising program designed to provide a means for us to earn fees by linking to Amazon.com and affiliated sites.